Michigan Columbus Federal Credit Union in Livonia, MI
Michigan Columbus Federal Credit Union offers a variety of financial products designed to help you create the life you want for yourself. Come explore no-fee checking and savings accounts, low-interest personal loans, attractive mortgage products and much more! We're open to the community of Livonia, MI, which means anyone who lives, works, worships, volunteers or attends school here is automatically qualified for membership. We welcome you like the friend and neighbor you are! Call or send us an email with any questions you may have, or to apply for membership services.
Bringing Customer-Driven Solutions to Our Livonia, MI Community
The key to a happy, stable life is financial security. Whether you're just striking out on your own or have a family at home depending on you, it's important that you have access to the financial products necessary to keep your life grounded and growing. Michigan Columbus Federal Credit Union (MCFCU) is ready to provide them to Livonia, MI residents.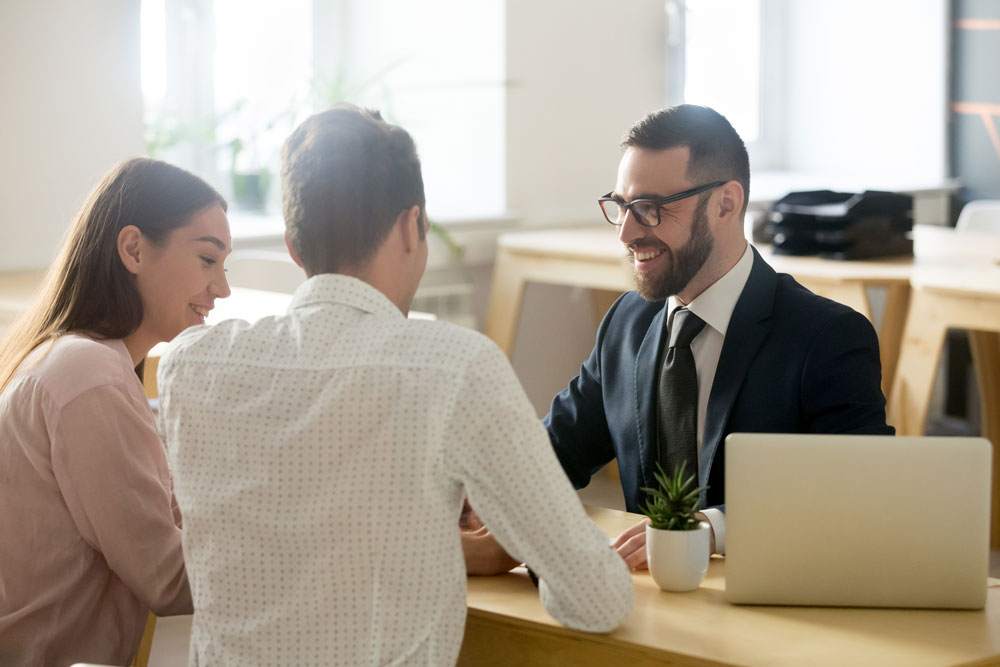 As a community credit union, MCFCU takes pride in offering customized solutions to each of our members, no matter their financial situation. Whether you're buying a home or need to plan for a large upcoming purchase, we've got you covered. Our financial products include checking and savings accounts, mortgage products, personal loans and more. With great interest rates and no fees accompanying everything we offer, you'll get the peace of mind you need when you bank with us. More important, you'll get advice and recommendations from a credit union that has your best interest at heart.
We were founded by the Fraternal Organization of the Knights of Columbus, and for more than 15 years, we embodied the mission of giving back to our community. In 2010 we became a community charter, but we retained our mission to serve anyone who lives, works, attends school, volunteers or worships in Livonia, MI. Come visit us today and let us treat you like the friend and neighbor you are.
We have lower fees and interest rates than national banks and other credit unions!
When you open an account with us, there are no minimum balances or monthly fees.
We're well-known for our customer service and commitment to personalized service.
Come to us for customized financial solutions, from loans and savings, to a line of credit.
We're registered with the Nationwide Mortgage Licensing Registry.
Build Your Finances Strong
Every person deserves access to banking products that help them create the life they want to live. From checking and savings to mortgages and HELOCs, we help you discover the ones that are right for you.
---
We are here to assist you.
We encourage you to use our online services that are available to you 24/7. We can assist you to get registered for these services. You can use our night depository at the front of the building. Call us at 734-425-5080.
To report a lost or stolen Mastercard debit card call 1-800-472-3272 and press 2 or 734.425.5080 during business hours. To report a lost or stolen Visa card call 1-844-348-7520.
You may select your unique PIN for your Mastercard debit card. A new feature of this card is that after you activate your card, and select a pin you can change the pin anytime you want through the phone number of 1-800-992-3808 or at either one of our ATM's. Our ATM's are located at 30419 Six Mile in Livonia and 19801 Farmington Road in Livonia. MCFCU recommends that you change the PIN periodically as a security measure for the Debit Card.
Please take a few minutes to review all of your information and let us know if you have changed your address, phone number or email address. We appreciate your help in keeping our records up to date. You can sign onto netbranch and send a secured message of any changes.
OUT OF TOWN? Just because you're not in Livonia doesn't mean you can't access your account. Not in the area? Along with our office address listed above we have a national network of Shared Branches or visit www.co-opfs.org. Click here to find the closest service center or FREE ATM and make a withdraw, deposit or payment as if you were standing right in our branch. Set up direct deposit and obtain a debit card. If you are traveling please let us know the travel plans and update your contact information.
Go to main navigation