Location
30419 W. 6 Mile Road
Livonia, MI 48152
Phone: 734-425-5080
Fax: 734-513-1191
Toll Free: 1-800-452-5094
Routing & Transit Number 272478842
Our office is open from 9:00-5:00 Monday, Wednesday, Thursday and Friday; 10:00-5:00 Tuesday and Saturday 9:30-12 noon.
Switching your account(s) to Michigan Columbus Federal Credit Union is EASY! Click Here
The 24 hour automated phone line for balance and other inquiries is 1-855-304-8792. (New phone number starting 2-1-2021)
Go to www.mcfcu.net and sign into NETBRANCH to get information on your savings, checking, loan and credit card accounts.
Not in the area? Along with our office address listed above we have a national network of Shared Branches or visit www.co-opfs.org
This network has over 5,000 offices nationwide. Click on SHARED BRANCHES to get the individual hours and location. You can go to these offices and complete any banking services.
Click Here and find a shared branch near you!
To report lost/stolen Debit cards call 1-800-472-3272, press 2 for after hours service. During business hours call 1-734-425-5080 to report lost/stolen Debit card
To report lost/stolen VISA card please call 1-844-348-7520
About MCFCU
History Of Michigan Columbus Federal Credit Union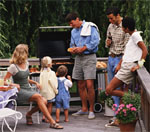 Since 1947, credit union members and their families have enjoyed the benefits of membership with Michigan Columbus Federal Credit Union. As a member/owner of this financial institution, you have the opportunity to participate in a wide range of services and programs that are designed especially for you.

Michigan Columbus Federal Credit Union is governed by a Board of Directors, who are elected by the membership. The Board and Management ensure that you receive competitive savings and loan programs, while at the same time ensuring the financial stability of your credit union.
Go to main navigation