Savings Accounts in Livonia, MI
Michigan Columbus offers a variety of savings programs designed to provide financial solutions for your everyday life. We are open to the community of Livonia, Michigan, anyone who lives, works, attends school or church in Livonia, or who is related to a current member is automatically qualified for membership. Click below to learn more about the various accounts we offer, feel free to call us at 734-425-5080 or click here to send us an email with any questions you may have or to apply for membership services today!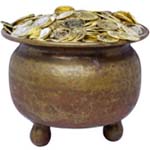 Regular Share
Begin credit union membership with an initial deposit of $5.00 into the Regular Savings Account. This $5.00 represents your credit union share and must remain on deposit in order to maintain your membership status. Dividends are paid on balances of $300 or more (computed daily, paid and compounded quarterly).
Free Checking
When you make the switch to a MCFCU Checking Account, it will be the right choice for you.
* No minimum balance requirement
* No monthly maintenance fee
* No per check transaction fees
* Carbonless copies and monthly statements
* Overdraft protection and line-of-credit to qualified members
Free Debit Card
With your Free MCFCU Checking account members can also get a Free MCFCU Debit Card. These cards are absolutly free for members to use, and offer an easy way to have continuous access to your cash. Thanks to the credit union Co-Op network members can access over 30,000 surcharge free ATM's nationwide. Our debit cards are accepted everywhere Mastercard is so be it in store or online this will surely be your easiest way to pay. Anyone with a checking account is eligible to receive one of our debit cards just ask a teller how to apply or click here and send us an email about it.
Share Certificate
Choose from a wide range of certificate terms from three months to five years, all with a minimum deposit of $500. The annual dividends are computed daily, paid and compounded quarterly. The dividend payment can either remain in your certificate, or you can arrange to have it transferred to your savings or checking account.
High Yield Account
Open a High Yield Account with a minimum deposit of $2,000. The dividend is computed daily, paid and compounded monthly. Make up to three withdrawals per calendar month, and make deposits at any time.
Maxi Yield Account
The Maxi Yield Account works just like the High Yield Account, except the minimum deposit is $10,000. See the rate chart.
IRA Account
Save for retirement and qualified members can save on taxes today in a MCFCU IRA. Make your entire contribution into an IRA Share Account or make deposits throughout the year. Dividends are computed daily, paid and compounded semiannually. MCFCU offers three IRA options:
* Roth
* Education
* Traditional
*Check with your tax advisor regarding your tax liability.
NCUA Insured
Each member's account is insured up to $250,000 by the National Credit Union Administration (NCUA), a U.S. government agency. IRAs are insured up to an additional $250,000.
Go to main navigation